NeuRx Neuropathy Supplement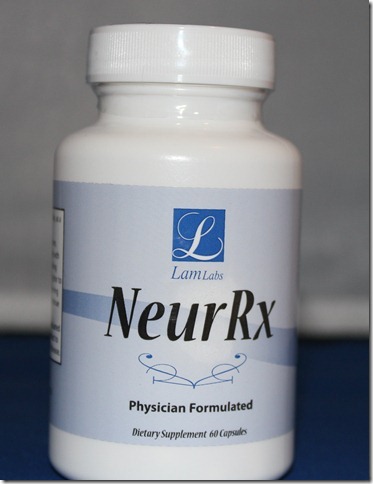 It's amazing! The tingling in my hands and feet is gone. - M. Wells

This works well! I have been using it for the past months and NeuRx handles the numbness of my hands. I am very happy with the product and if you too have numb hands/feet, I urge you to give it a try.
- Tammy M.

I have diabetes and one of my problems is the tingling sensation on my extremities, especially my toes. NeuRx has thiamine, vitamin B12, DHEA, and alpha lipoic acid - all natural treatments for neuropathy. I got quality of life back!
- Shirley B.

I found NeuRx neuropathy supplement highly recommended by a colleague. I got this for the sharp pains in my fingers. When i took this thiamine supplement, the pain subsided. It is definitely worth it and really worked for me.
- S. Wright

NeuRx was the solution for me when I had a very serious problem with peripheral neuropathy. When I tried NeuRx, the sharp burning pains to my feet and hand were gone! It's a lot cheaper than prescription drugs and a LOT safer because the ingredients are all-natural. Highly recommended! - Priscilla C.

If you have numb, painful, burning, or tingling sensation on your hands, fingers, legs, or feet, I urge you to try NeuRx. This was formulated by Dr. Kevin Lam and used in his practice for diabetic neuropathy as well as other polyneuropathies and post nerve surgery patients. The other medications I took failed to relieve me from numbness in my toes but NeuRx worked wonderfully.
- Amanda S.

This product is the only thing, so far, that has helped me with the horrible burning in my legs and feet.
- M. Turner



For my gout, I tried various prescription medications but I felt worse. After trying Goutrol, I now finally have pain relief, without the side effects of drug based treatments.
- Jenna R.
All my pain disappeared in a few days! Thank you!
- Keith D.
I have been suffering from gout pain for YEARS. I read about cherry for gout pain and amazingly, Goutrol gout supplement with wild cherry extract has done wonders for me. Finally, the pain is gone!
- Penny S.
A friend recommended Goutrol gout supplement, which she personally used to control her gout attacks. True enough, taking 4 capsules daily took care of my painful gout flare-ups. Try it !
- Dorothy Newland
Goutrol is my lifesaver. I thought that there is no hope for my gout pain. Every doctor I consulted failed to relieve my chronic pain. A visit to Dr. Kevin Lam and I found out about natural treatments for gout using cherry extract, garlic, apple cider vinegar, vitamin C, and alfalfa all in one pill. Now I don't even need my other pills.
- Laci G.
Try this physician formulated gout supplement. It's really AMAZING how an easy pill form relieved me from gout pain.
- J. Robinson
"But, thanks to Goutrol I have had no more gout attacks. I don't know if I thanked you properly for that, merci beaucoup.".
- F. Moreau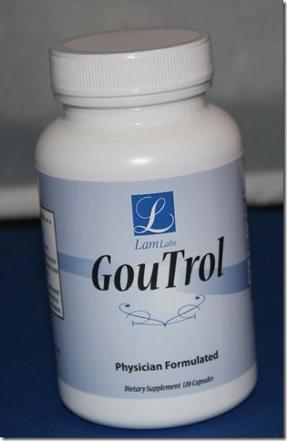 Natural ingredients used in simple pill form, all of the natural ingredients have been used to help symptoms of gout.


Joint Smoother with Omega

I have full relief from my painful joints since taking this product. I am extremely happy with the results, only I wish I had known this solution earlier!
-
Haidee G.
Unbelievable product! The combination of glucosamine and chondroitin GREATLY improved my back and shoulder pain. Highly recommended product.

-
Christine F.


I am 52 and I love playing golf but my hands and knees cannot take the pressure. Only when I took this joint smoother that I felt much younger and I absolutely had no problems with my joints.
-
Bob C.
I discovered the benefits of glucosamine and chondroitin years ago when I had painful knees. I have tried several brands but only this joint smoother from Lam Labs, LLC had given me the best results. I suggest trying this blend and judge for yourself.
-
K. Rogers

My mom has bad knees. After a couple of weeks using joint smoother with omega, she said that she felt better and can now move with ease. That's good news!
-
Crystalle D.
I am a nurse of 14 years and I have been suffering from stiff and painful joints. Dr. Kevin Lam's Joint Smoother with omega 3,6,9, glucosamine sulfate, and chondroitin sulfate is the perfect combination for my worn out joints. Now I feel so much better and have no problems even after long hours at work. I always recommend this product to people with the same condition.
-
Jane, RN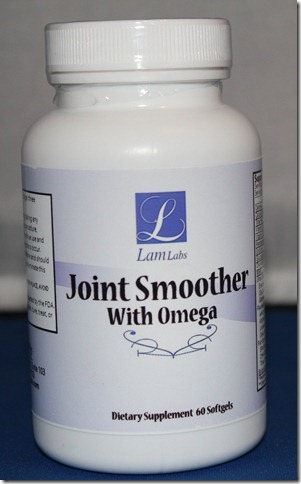 Coral Calcium from Okinawa

Unlike other calcium supplements, coral calcium does not give me stomach upsets. This has been the best calcium supplement for me.
- Daisy G.
An excellent way to obtain my daily calcium needs. I have been using it for a while and will continue to use it.
- Camilla B.
I'm glad that I discovered the health benefits of coral calcium. I am rarely sick now and I noticed that I feel more energized.
- S. Reynolds
Everyday stresses and poor diet alters the pH balance of the body. This reduces the body's natural defenses, thus making a person prone to sickness. Coral calcium helps restore the natural pH of the body. I am regularly taking this supplement for these health benefits.
- Kim W.
This is an easy to swallow pill and after taking it for a couple of months, I noticed that I function better and I feel great!
- Elyse R.
Aside from calcium, this also contains Vitamin D and Magnesium for maximum bone health. I am 52 years old and I take coral calcium every day aside from my regular exercise. I intend to maintain my bone strength, great health, and independence.
- Dorothy H.
My mom has weak bones so we decided to give coral calcium a try. Now she can walk longer distances without complaining!
- Abbi S.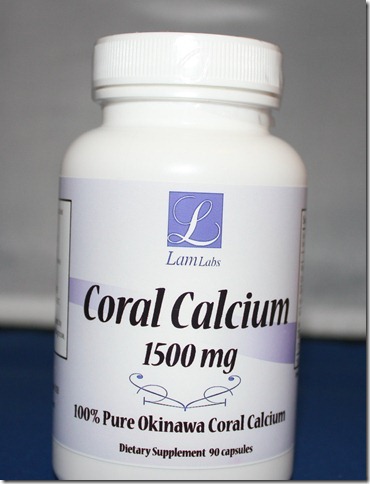 After using this sea salt, I noticed that the condition of my skin improved dramatically.
-
Carrie B.
I am very pleased with this product. I have psoriasis and I have skin patches on my feet. Dead sea salts every evening has helped my skin tremendously.
- Amber K.
I love it! My feet never felt better after soaking in this.
-
K. Johnson
It works well, leaves my skin smooth and moisturized.
- Chelsey R.
I never really had skin problems until I reached my 40's and now I use dead sea salt soak for the last couple of months and it has really helped my skin.
-
Mrs. S. Wellington
I noticed a marked improvement in my feet after using this product. It cleans away dirt, fungus, and bacteria! - Heather G.



Great exfoliant, gives me smooth skin on my feet. I used it with my antifungal cream and the result was amazing!

- Dana E.